State-of-the-art equipment and polymer injection experts
MICROPLAST GROUP has 2 facilities dedicated to injection molding of plastic parts: MICROPLAST 94 & MICROPLAST 45. Our production workshops manufacture injected and assembled parts. MICROPLAST also produces high-tech industrial parts such as process parts, made of high-performance polymers.
MICROPLAST, expert in the development of your polymer parts
We produced polymer-based parts and sub-assemblies into 2 plants: MICROPLAST 94 and MICROPLAST 45.
We process all plastics, rigid or flexible. Our productions are intended for the sectors of technical parts and appearance parts such as the electronics industry, lighting, or food packaging.
Strongly involved in sectors of excellence, such as automotive connectors, we have an exclusive and recognized mastery in the realization of multi-cavity molds with hot runners.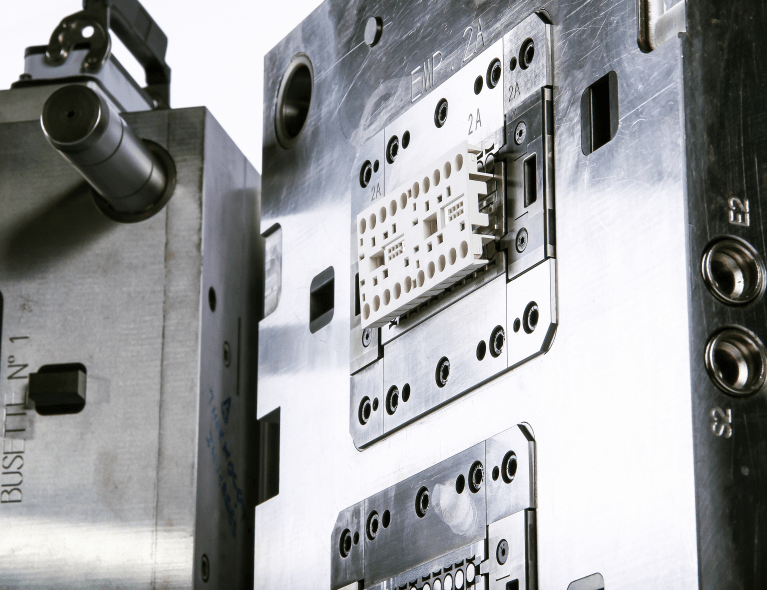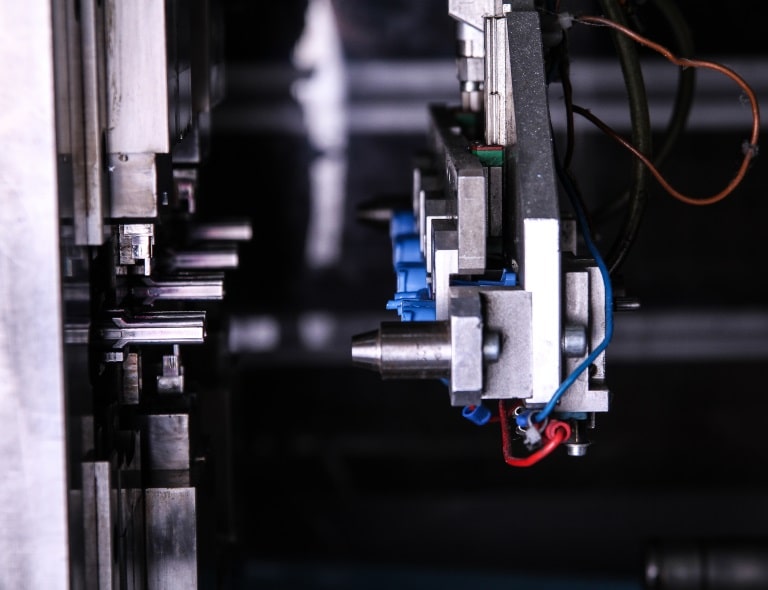 MICROPLAST mastering thermoplastic injection molding
The thermoplastic materials we transform are:
simple or technical (PA, load, etc.)
high temperature (PEEK, PAEK, PES, PSU, PEI, PPS, etc.)
elastomers (TPE, TPU, SEBS, etc.)
recycled and vegetable materials
At the forefront of technical and environmental issues, we advise you from your choice of materials and find at your side the best solutions (recycling, decarbonization, substitution of a  piece of material, sustainability for reusable products, food, etc.).
Polymer injection molding: a modern and efficient equipment
Our equipment is modern and efficient:
70 mostly electric robotic presses from 25 to 450 tons of closure producing parts from 0.1 gr to 1000 gr. It is suitable for molding and overmolding all types of hard or soft thermoplastic materials. Some units are equipped with the pressure control system (Kistler) in the molds during the injection phase. Depending on the product we have injection units delivering 2400 bar of pressure for fine wall injection or injection of high viscosity materials. We also work with long fibers, gas injection and other specific processing methods Production cells, equipped with peripherals (3-axis robots) in line with the transformation of technical materials, including "high temperature".
High-tech robotic cells & complex processes (e.g. 6-axis robot is dedicated to the overmolding of metal or plastic inserts. Material control panel controlled by a PLC connected to each press for the supply of raw materials. The selection and desiccation of materials is done in an independent room to avoid dust and other particles. Sophisticated quality systems
We used to work on applications and functions on behalf of our clients : sealing, adhesion, usury, fixation, lightening.